Our Services
Cryo64 is about tending to all your desktop customization needs, from fully customized futuristic desktop icons to logos, wallpapers, screensavers, cursors, and docks. Most importantly, Cryo64 is part of Arnaez Studios which similarly offers a broad range of services from Online marketing to Web and Graphics Design.
On the other hand is Ohmyicons, which is there to complement Cryo64 and give members a wide variety to choose from. Consequently, with these two, there is something for everybody.

History
Cryo64 is the brainchild of Dario Arnaez, a well-known graphic and web designer from humble beginnings, and with over 25 years of experience in the design field.
D. Arnaez took the initiate back in March 2003, to create an online forum called render4ever as a result, 3D artists would contribute and share their designs with the world.
He one day proposed a 3D icon theme to his members but they responded with comments like such a project is not worth the time. However this did not deter him, D. Arnaez saw this as a gap in the market that needed filling and took action.

About a favorite movie
With his first theme complete in a month, he looked forward to sharing his work with the world and began name hunting for a website. It was not until a scene of his favorite movie Terminator 2 where he saw the name Cryoco and as a result came up with Cryo.
He finally shared his work in a series with his audience and they responded with positive reviews, and that's when Cryo64 kicked off.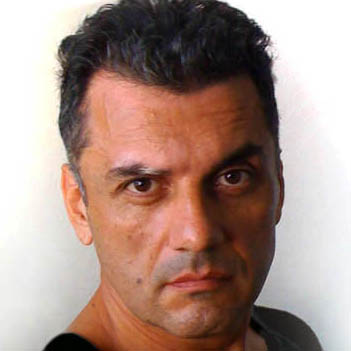 Dario Arnaez CEO/Founder
Mission
To provide the tools to give people a futuristic computer experience.
Reviews
Jump on to Dario's Youtube Channel and read what people are saying about D. Arnaez's products. You will also benefit from the easy to follow tutorials provided.
The new generation of Art.
Dario Arnaez has been to the future. Most importantly the tech world where there is no religion, no race, no social class, no human nor alien, however there is just the flow of energy. D. Arnaez brings us a piece of this energy in the form of a new style of art that we can make use of in our computers, so just buy an item of your choice and get a taste of the future.